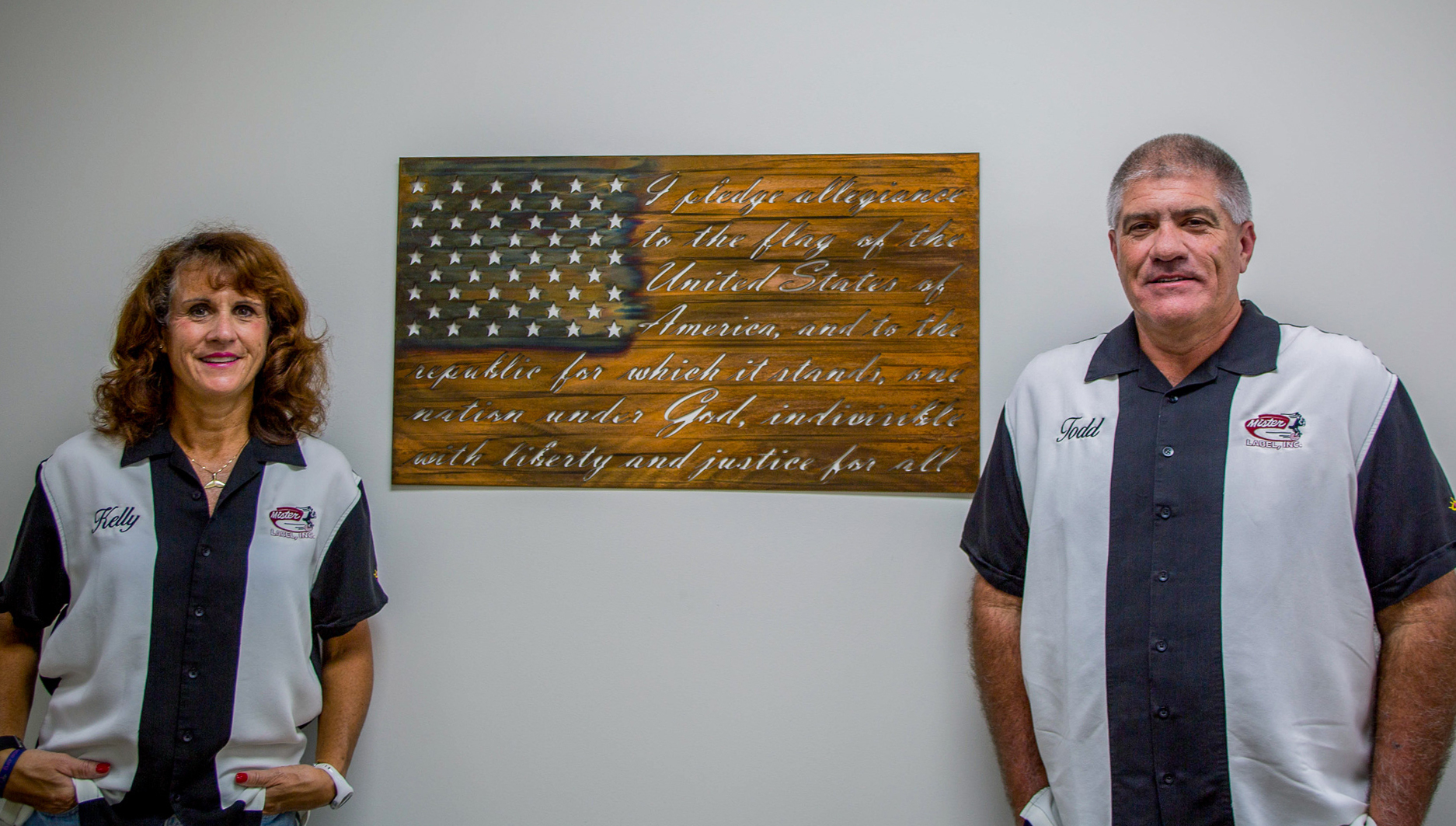 From our humble beginnings in 1967 on a dirt road on the outskirts of Bluffton, SC to our state-of-the-art facility operating computer-driven presses today, the goal at Mister Label has never wavered: Building long term relationships by providing our customers with the right custom label for their application in a timeframe they need to operate their business. We live by the mantra of "Don't let their line go down," meaning we provide superior quality labels on-time every time!
"Customer Service" is an over-used phrase in today's business world, but at Mister Label we believe our Customer Service is our competitive advantage. We have survived for over 50 years by going above and beyond for our customers. When you call Mister Label, your call will be answered by a live human being and you can speak with anyone from our Graphic Artist to the President of the company. We are not the largest label converter in the market, but we view that as a good thing. We view our size as an advantage we can offer all of our customers, from the international pharmaceutical manufacturer to the independent small business owner just getting their product into the retail market. The Mister Label team knows and understands each and every one of our customers and their applications. We are large enough to ship hundreds of millions of labels around the globe on a monthly basis, and nimble enough to break into a production run and print and ship labels the same day to a customer that has an urgent need. Mister Label started as a family business in 1967 and continues to operate as a "family" today. Many of our employees have been with us for decades, a couple of them for over 30 years! It's an environment where people want to work. Our employees know that Mister Label cares about them, and our employees care about our customers. Every employee in our company has the right, and obligation, to yell "stop the presses" if something isn't right about the labels we are producing.
In addition to taking care of our customers and employees, the Mister Label team believes in taking care of our community. On the local level, Mister Label supports school and community programs such as PEP (Programs for Exceptional People) through monetary and material donations for art and service projects. Mister Label also participates on a national level as a key sponsor of the LLK Foundation, raising money for the University of Chicago Cancer Research Foundation. We know we have been blessed and know it is our obligation to share those blessings!